Can You Guess These Linkin Park Lyrics Quiz | 25 Questions
Linkin Park is a band that was formed in 1996 in America. They have sold more than 50 million albums worldwide. They have also won two grammy awards. Linkin Park was formed in California by three high school friends named Brad Delson, Mike Shinoda, Rob Bourdon. The band was formerly was known as Xero. Xero used to record the demo's in mike shinoda's bedroom, but they could not get a record deal, which caused some tension in the band. Two members also left the band, and Chester Bennington was replaced as one of the members. Chester was a singer for grey daze, and his singing style stood out and made him unique.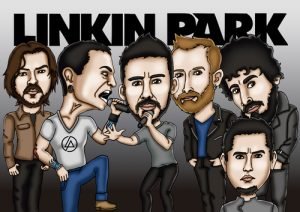 The band has changed the name from Xero to Hybrid theory for some time, but when Chester started mingling with other members, they had different chemistry. This is the time they changed the name to Linkin Park. It was a homage to Lincoln Park in Santa Monica.
Hybrid Theory's first debut album gave them incredible success, resulting from their last five years of hard work. The album sold more than 4.8 million copies, and it was the most sold album of 2001. Linkin Park was nominated for three Grammys for the album.
If you are a big Linkin Park fan and know a lot about their songs, you should play our Linkin park quiz.
We have created a link in the park lyrics 
quiz
 to read the lyrics and guess the song. So if you are a huge fan of Linkin Park, start the quiz and see how much you score. 
Share the quiz with other Linkin Park fans and your friends too.
Let's start the quiz!
No of Questions: 25
Difficulty Level: Medium
Rules: This is an easy mode strategy where players can continue to the very end of the quiz even in case of an incorrect answer.