Can You Guess These Inazuma Eleven Characters Quiz | 15 Questions
Inazuma Eleven is a Japanese television series that was aired from 2008 to 2011. It is made up of a video game of the same name. Level-5 produces the series in conjunction with OLM and TV Tokyo. The initial 26 episodes were available on HULU in America. The original Japanese dub is not available, but the English and Spanish dubs are available.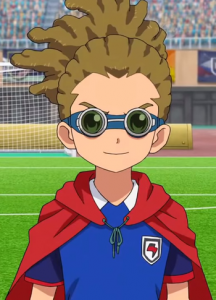 There are a lot of fans of this show, and a lot of people still follow it. If you are a fan of Inazuma Eleven, then you should play our Inazuma Eleven quiz. 
In this quiz, you need to check the images and guess the name of the character. So let's go ahead and start the 
quiz
!
No of Questions: 15
Difficulty Level: Medium
Rules: This is an easy mode strategy where players can continue to the very end of the quiz even in case of an incorrect answer.