This black American songwriter and rapper-singer is quite popular across the globe for his songs. He grew up in Symere Bysil Woods and is known for his 'Bad & Boujee', the chart-bursting single that has helped him earn that fame as it climbed the Top Hot 100 in the US Billboard. 
His interest in rapping began at a very early age. By 2016, several media houses started to recognize and project him as the future of rap music. Moreover, he is admired & praised for his signature quick delivery. To enable different music, he aims to draw inspiration from various sources.
One major bonus point for Uzi is his non-conformity towards Philadelphia's long-held reputation for battle-ready, shotgun-mouthed MCs. Unlike other rappers, he exhibits a mixture of melody and nasal vocal tone.
To him, rapping comes out quite natural and is not forced. Although his musical journey seemed to start quite early, he achieved fame only with 'Luv is Rage,' his third mixtape.
Then were released subsequent mixtapes like 'The Perfect Luv Tape' and 'Lil Uzi Vert vs. the World', released in 2016. Presently, he is putting in his best efforts to establish himself as a leading talent in today's highly competitive music industry.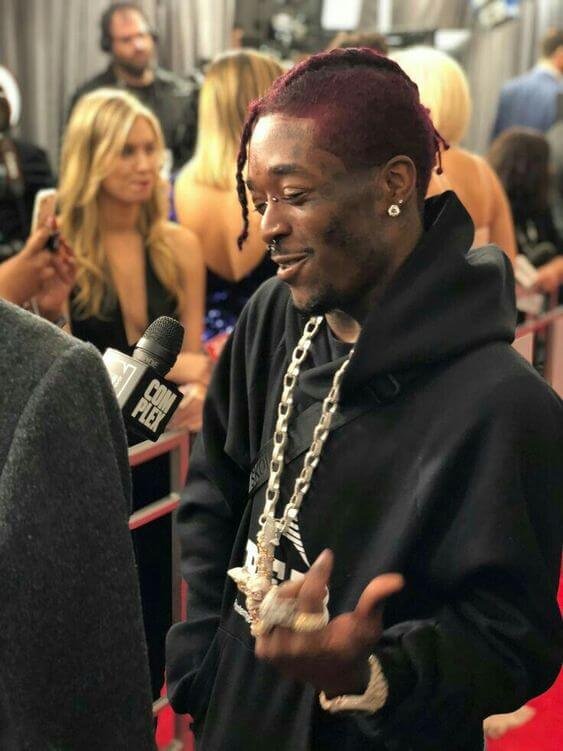 He was pretty inspired by Kanye 808 & Marilyn Manson to take a keen interest in rapping. He understood that it was this music that he always had at heart and started rapping to gain the audience's attention.
In a few DJ Diamond Kuts' tracks, he had his debut. Uzi dedicated 'Dej Loaf' to the popular Detroit vocalist that impressed Don Cannon. Along with Leighton Morrison and DJ Drama, the latter had assisted Uzi to get a record deal under the banner 'Atlantic Records' and 'Generations Now.'
He gained attention on getting featured on 'WDYW' of Carnage with Rich The Kid & ASAP Ferg in 2015. 'Luv is Rage' was his first commercial and the third overall mixtape that got released by December 2015.
Early 2016 saw the release of another mixtape, 'Lil Uzi vs. The World'. It featured beats taken from Maaly Raw and Metro Boomin. Billboard Hot 100 saw the rise of 'Money Longer' and 'You Was Right. However, the former managed to become a gold-certified number. It also starred among the Top 50 in 'Billboard 200'.
His fourth mixtape was a runaway success, after which he released 'The Perfect Luv Tape,' his 5th mixtape. The chart saw this mixtape ranking at number 55. The following year saw his collaboration with Migos giving way to enjoying a hit like 'Bad & Boujee.'
The US Hot 100 Billboard saw this single ranked at the first spot by January 2017. Hence, he got recognized as a popularly featured artist by this time, and this single is acknowledged to be his highest ranking number.
'Luv is Rage 2' was his next release in 2017 and is considered the sequel to his first mixtape. 18th September 2018 saw the release of 'Eternal Atake' from the 'New Patek' album. He got featured the same year on Single 'Multi Millionaire' in Lil Pump's.
We have given a lot of Lil uzi vert facts and information, so now, if you are a fan, you should play our Lil uzi vert lyrics quiz.
So let's start with the Lil uzi vert quiz!