An American singer, actress, songwriter, and TV personality, Kelly Rowland rose to fame late in the 1990s as part of the music girl group Destiny's Child. Aside from music, Kelly has starred in movies like "The Seat Filler."
Kelly is married to Tim Weatherspoon, her former manager. On December 16, 2013, the couple got engaged and tied the knot on May 9, 2014. They have two children together: Titan Jewell Weatherspoon and Noah Jon Weatherspoon.
Early Life
Born in Atlanta, Georgia, on February 11, 1981, Kelendria Trenè Rowland was born to Doris Rowland Garrison and Christopher Lovett. At six, Rowland's Mother left her husband, an abusive alcohol addict, taking Rowland with her.
Following a family relocation to Houston, Rowland, at about age seven, moved in with fellow singer Beyonce Knowles.
Career
As an allusion to the Book of Isaiah, the girl group was named Destiny's Child, following the group's signing to Columbia records.
In 1997, the group recorded their primary debut song titled "Killing Time" for the movie "Men in Black." Later on, they launched a debut single, "No No No," and the following year came with the release of a self–titled debut album.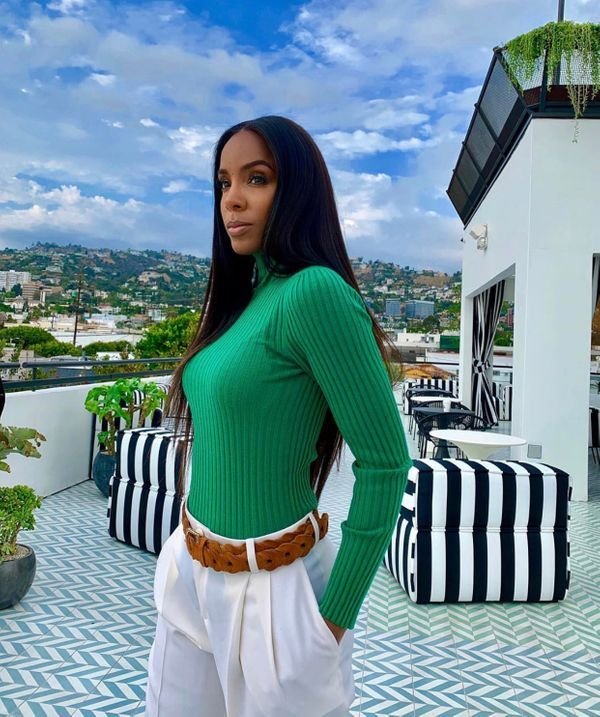 In 1999 after releasing their second album, "The Writings on the Wall," comprising some of their well-known songs like "Say My Name," Destiny's Child rose to fame.
"Say My Name" won after being nominated for Best R&B Performance by a Duo or Group with Vocals and Best R&B Song during the 43rd Grammy Awards.
During this time, Rowland featured on Nelly's "Dilemma," a successful single that won a Grammy, selling more than 7.6 million copies worldwide. On October 22, 2002, Kelly's solo album "Simply Deep" was released.
"Simply Deep" was at number two on the Billboard 200 and number three on the R&B Hip–Hop Albums.
July 2005 saw Rowland starring in the romantic comedy 'The Seat Filler,' and in June 2007, she embarked on the Ms. Kelly Tour to promote her second album Ms. Kelly which was initially titled 'My Story.'
In 2009, Kelly announced that her official relationship with Beyonce's father, Matthew Knowles, had ended, although with no hate, and Kelly remains a part of the Knowles family.
The singer left Columbia Records and signed with Universal Motown Records that same year. Her latest songs include 'Black Magic, which launched on February 12, 2021, commemorating her 40th birthday, and 'Flowers,' which premiered on February 19, 2021.
Accolades
After disbanding Destiny's Child, Rowland has achieved a lot as a solo artist. She has attained number one on multiple charts. She earned nine Top 10 singles and six Top 20 in Australia and the UK.
The singer has won 19 awards out of 54 nominations, with 4 Grammy's out of 17 nominations. Rowland has been nominated eight times and has won 5 out of 8 times for her song 'Dilemma,' which featured Nelly.
The single made the artist the first member of Destiny's Child to attain a Billboard Hot 100.
The song 'Commander' was named the Number one Summer Jam of 2010 by Entertainment Weekly and included in "The Top 100 Workout Songs of 2010" by Fitness Magazine.
Rowland won the Ultimate TV Personality Award in 2011 at the Cosmopolitan Ultimate Women of the Year Awards.
We have given a lot of kelly rowland facts and information, and we have also prepared an kelly rowland lyrics quiz, so if you are a fan of his, you should play our quiz and see how much you know about his music.
So let's start with the kelly rowland quiz!