Kelly Brianne, also known as Kelly Clarkson, was born on April 24, 1982. She is an American actress, author, singer, and T.V. Personality who rose to fame upon emerging the winner of the opening season of American Idol.
Since the beginning of her career, Clarkson has not failed to experience significant success. Her musical genres are Pop and Pop Rock.
Early Life:
Born in Fort Worth, Texas, Kelly Brianne Clarkson is the daughter of a first-grade English teacher, Jeanne Ann, and a former engineer, Stephen Michael Clarkson.
With a brother and sister named Jason and Alyssa, Kelly is the youngest of the Clarkson children.
At the age of 6, her parents ended their marriage. While her brother stayed with her father and her sister with an aunt, Kelly remained with her mother.
Clarkson attended Pauline Hughes Middle School. After being heard singing by her school's choir teacher, Clarkson was asked to audition for the choir.
In 2000, Kelly Clarkson graduated from Burleson High School and received complete scholarship offers from the Berklee College of Music, University of North Texas, and the University of Texas, Austin.
The singer, however, refused these offers.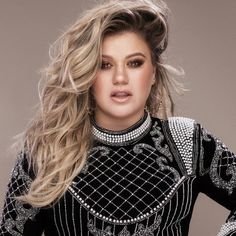 Career:
After she graduated from Burleson High School, Clarkson was motivated by friends' to audition for the debut season of American Idol: The Search for a Superstar. Clarkson emerged as the winner of the show on September 4, 2002.
Following her victory, the singer was immediately signed by talent manager Simon Fuller to RCA Records, S Records, and 19 Recordings. On September 17, 2002, Clarkson released her debut double-A-side single, "Before Your Love"/"A Moment Like This."
The single initially debuted at number 60 on the Billboard Hot 100 chart before climbing to number 52 the following week. It ended up becoming the best-selling single of 2002 in the U.S.
On April 15, 2003, a debut album, Thankful, was released. The album was hugely successful, hitting number one on the Billboard 200 chart and selling more than 45 million copies.
It eventually was certified Platinum in Japan, Gold in Japan and Australia, and Double Platinum by the RIAA. The album's lead single, "Miss Independent," became Clarkson's first intercontinental hit and was certified gold by the RIAA.
"Miss Independent" earned the singer her first Grammy Awards nomination for "Best Female Pop Vocal Performance.
On November 30, 2004, Clarkson's most successful album, Breakaway, was released and peaked at number three on the Billboard 200 and eventually became the third-best-selling album of 2005.
It was also certified sextuple platinum by the RIAA due to its massive success and was named the world's seventh best-selling album of 2005 after selling over 12 million copies worldwide.
To support Breakaway, the Breakaway World Tour was organized between 2005 and 2006, with five songs released to promote the album.
Accolades:
Kelly Clarkson has scored multiple number ones on the Billboard charts, with her albums and singles selling over 25 million and 45 million copies, respectively.
The singer was the first artist to reach the top on Billboard's pop, adult pop, adult contemporary, dance, and country charts.
She was rated number nineteen on the VH1's list of 100 Greatest Women in Music. Clarkson was listed among the "30 Greatest Musicians to Come From Singing Competitions" by the T.V. channel Fuse.
Her albums Thankful and Breakaway sold about ten million copies together.