Can You Guess These Justin Bieber Lyrics Quiz | 30 Questions
Justin Bieber is one of the most famous singers in the world. He has a massive following on all social media platforms. He had a hit single called baby which changed his life and brought Justin Bieber to this world. Justin has many albums and singles and has also done a lot of collaborations with the music industry. He was born in 1994 in Ontario, Canada. Justin Bieber's mom had recorded her son's video clips and uploaded them on the internet, which turned the unknown boy into a magnificent talented star.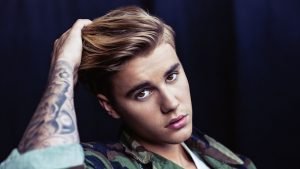 Justin got a big-time deal with the usher. This deal gave Justin the necessary push in the music industry.
Bieber is now married to Hailey, and they are happy together.
We have made a Justin Bieber song lyrics quiz, so if you are a belieber, you should play this Justin Bieber 
quiz
 and test your knowledge!
No of Questions: 30
Difficulty Level: Medium
Rules: This is an easy mode strategy where players can continue to the very end of the quiz even in case of an incorrect answer.