Popularly known as Jay-Z, Shawn Corey Carter is a rap artist, record executive, songwriter, media proprietor, and entrepreneur from the United States.
Jay-Z is one of the most influential hip-hop artists. He has also acted as the CEO of Def Jam Recordings and was the catalyst for the success of artists like Rihanna, J. Cole, and Kanye West.
Early Life
Jay-Z was born in Brooklyn, New York City, on December 4, 1969. He resided in a housing project named Marcy Houses.
He and his three siblings were raised by his mother after their father abandoned them. He reconciled with his estranged father before his father's demise in 2003.
Although never completing his graduation, Jay-Z attended Eli Whitney High School and later George Westinghouse Career and Technical Education High School. He also attended Trenton Central High School while in New Jersey.
According to his admissions, Jay-Z was shot thrice and used to sell crack cocaine back in the day.
His mother, Gloria Carter, got him a boombox for his birthday, which sparked his interest in music, and Jay-Z began writing lyrics and freestyling.
Shawn Carter was known as 'Jazzy' in his neighborhood. Carter adopted the stage name 'Jay-Z' to homage to his mentor, Jaz-O.
Music Career
Jay-Z began his music career in the late 1980s. His official debut single, 'In My Lifetime,' was released in 1994, followed by a music video released in 1995.
Along with co-founders- Damon Dash and Kareem Burke, he founded Roc-A-Fella Records in 1995. His debut studio album, 'Reasonable Doubt,' was released in 1996. The album met with critical success.
Over the years, Jay-Z released several albums, both solo, and collaborative works. Some of his noteworthy albums were The Blueprint, The Black Album, American Gangster, and 4:44. His 2011 collaboration with Kanye West titled 'Watch the Throne' and 2018 collaboration with his singer-wife, Beyonce, titled 'Everything Is Love,' remain his collaborative bests.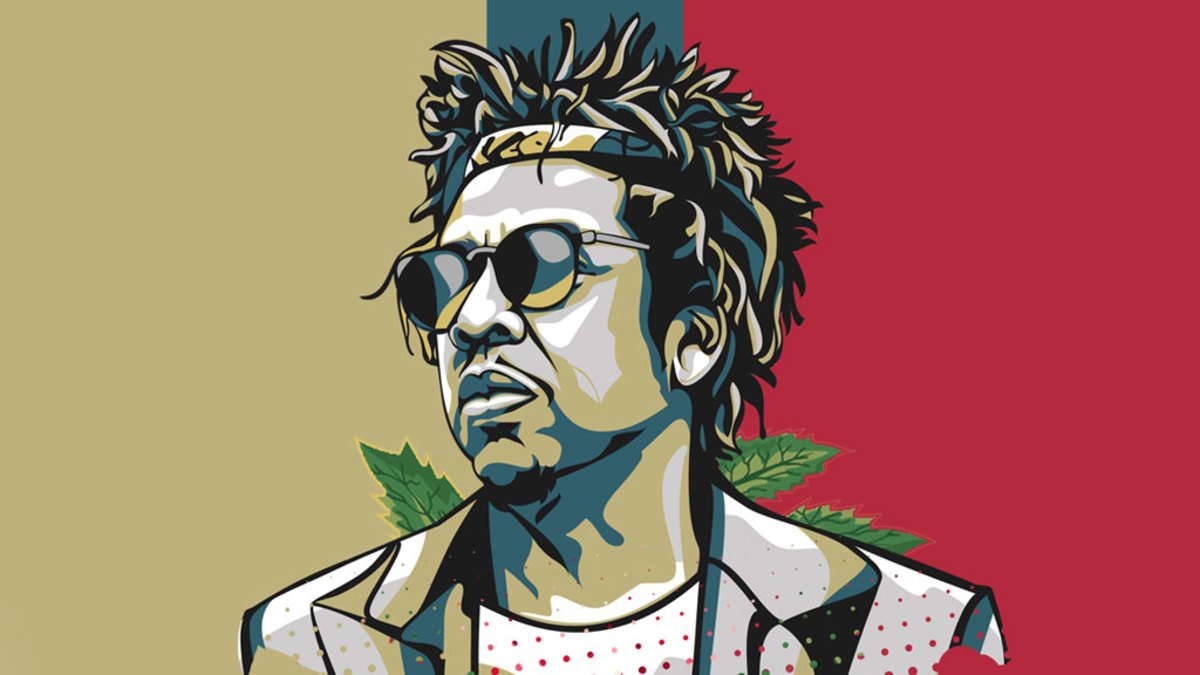 Business Career
Along with creating music, Jay-Z is also a successful entrepreneur.
He founded an apparel business named Rocawear in 1999 and a luxury sports bar chain called 40/40 club in 2003. The success of both of his business lines prompted him to set up his entertainment business named Roc Nation in 2008.
Jay-Z acquired a tech company named Aspiro in 2015. After which, he took charge of their media streaming service called Tidal.
He launched a line of cannabis products named 'Monogram' in 2020.
Accolades
With a sale of over 125 million records globally, Jay-Z is one of the best-selling music artists globally.
Jay-Z holds the record for the maximum number of number-one albums on the Billboard 200 by a solo artist. He has also won 23 Grammys, the most won by any rapper.
Rolling Stone and Billboard ranked Jay-Z among the 100 Greatest Artists of All Time. Jay-Z was the first solo rapper to receive a mention in the Songwriters Hall of Fame. He is the first solo living rapper to be inducted into the 'Rock and Roll Hall of Fame.'
Jay-Z has been nominated for a Tony Award and has received the NAACP's President's Award.
Time Magazine named Jay-Z 'one of the most influential people in the world in 2013.'
We have given a lot of jay z facts and information, and we have also prepared an jay z lyrics quiz, so if you are a fan of his, you should play our quiz and see how much you know about his music.
So let's start with the jay z quiz!