Jason Derulo's actual name is Jason Joel Desrouleaux. The American singer, dancer, and Songwriter was born on September 21, 1989.
His solo career started in 2009, and he has sold over 30 million singles. His genre includes Pop and R&B.
EARLY LIFE:
Born in Miramar, Florida, Jason Derulo was born to Haitian parents. At a very young age, Derulo had already begun singing and attended schools of performing arts in Florida.
At the age of eight, Derulo made his first attempts at composing music.
CAREER:
Before becoming a solo performer, Derulo had already composed and written songs for artists like Donnie Klang, Diddy, Lil Wayne, etc.
Aside from attending performing arts schools, Derulo starred in theatre productions, including Smokey Joe's Cafe and Ragtime.
In 2016, Derulo emerged the grand winner on the season finale of Showtime at the Apollo. Afterward, Derulo was discovered and signed to Beluga Heights Records and Warner Bros. Records by J.R. Rotem.
On August 4, Derulo's debut single "Whatcha Say" was released. By late August, the single had debuted at No. 54 on the Billboard Hot 100. It eventually reached No. 1 by November 2009.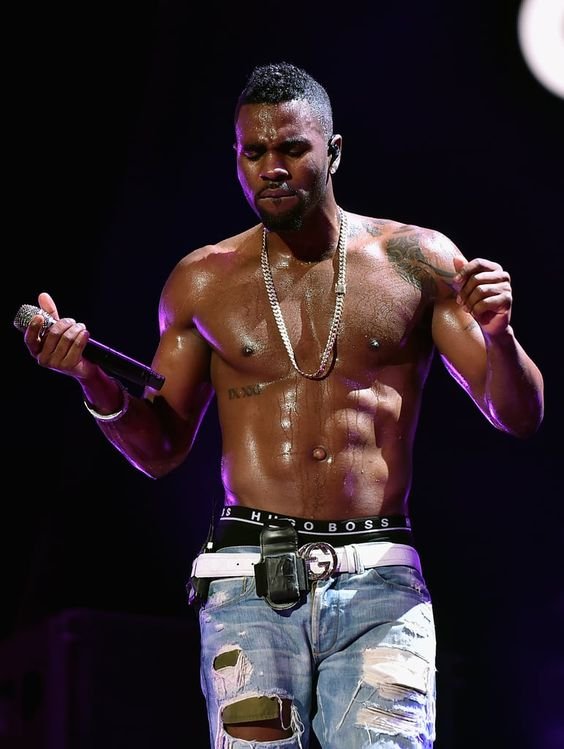 "Whatcha Say" was one of Derulo's first hits in his career.
Following the success of the single, Derulo released another single titled "In My ahead" in December 2009.
"In My Head" debuted at No. 63 on the Billboard Hot 100 before climbing to No. 5.
In 2011, Derulo worked with Demi Lovato on the track "Together" for Lovato's album Unbroken. That same year, Derulo's second album Future History was released.
In support of and further promotion of the album, the singer intended to embark on a U.K. tour. The tour was, however, canceled due to an injury of one vertebra sustained by the singer during rehearsal.
Jason Derulo, alongside Kelly Rowland, became a Dance Master on Everybody Dance Now, an Australian dance talent show. Due to low ratings, the show was called off after airing its fourth episode.
On July 9, 2012, Jason Derulo announced via his Twitter handle that he had signed Arlene Zelina, an Australian singer and Songwriter, to his record label. The decision was taken after Derulo attended one of Arlene Zelina's performances.
Derulo released another single, "The Other Side," on April 16, 2013. The single charted at No. 18 on the Billboard Hot 100.
ACCOLADES:
Jason Derulo has been nominated for and has won numerous awards since the start of his career. He has been nominated for various Teen Choice Awards, including the Choice Breakout Male Artist. The singer, however, lost.
The single "In My Head" and the album Jason Derulo have both won the Choice R&B Track and the Choice R&B Album awards, respectively.
In 2010, Derulo won the Songwriter of the Year award for "In My Head," "Ridin' Solo," and "Whatcha Say, Replay" during the BMI Pop Music Awards.
In 2013, Derulo won the Choice Music: Male Artist award at the 2013 Teen Choice Awards.
"Talk Dirty" also won the Best International Song Award at the Los Premios 40 Principales.
In 2016, Derulo won the LO+ 40 Artist Award at LOS40 Music Awards. The song "Want to Want Me" also won the CMT Performance of the Year at the 2017 CMT Music Awards.