Fifth Harmony is a pop group of American girls. It was formed based on the U.S. version of The X Factor.
Fifth Harmony is known as 5H. Fifth Harmony was earlier known as LYLAS and 1432. 
Fifth Harmony was formed in the year 2012. The Ten teenagers entered The X Factor as a solo contestants. Later on, Simon Cowell and L.A. Reid helped them create a group.
The group won third place in the competition. Here begins the beautiful journey of young girls.
Members Of The Fifth Harmony
Ally Brooke, Dinah Jane, Lauren Jauregui, Normani, and Camila Cabello are the five members of this group.
Ally Broke
Ally Broke was born on Jul 7, 1993, in San Antonio, Texas, U.S. She is a pop singer.
She was born to Jerry Hernandez Patricia Castillo and Went to Cornerstone Christian Elementary School in San Antonio. She completed her high school education by homeschooling.
Ally Broke auditioned for The X Factor in Austin. She sang against Julia Bullock, Singing " Knocking On Heaven's Door" in boot camp round, and she was eliminated during boot camp round.
Later on, she became one among the Fifth Harmony group.
Dinah Jane
Dinah Jane was born on 22 June 1997 in Santa Ana, California. She was born to Gorden Hansen and Milika Amasio.
Jane grew up in a musical family; she started learning music at four years. She sang the National anthem at the age of 7 in public. She graduated from Orange Country School of the Arts in 2015.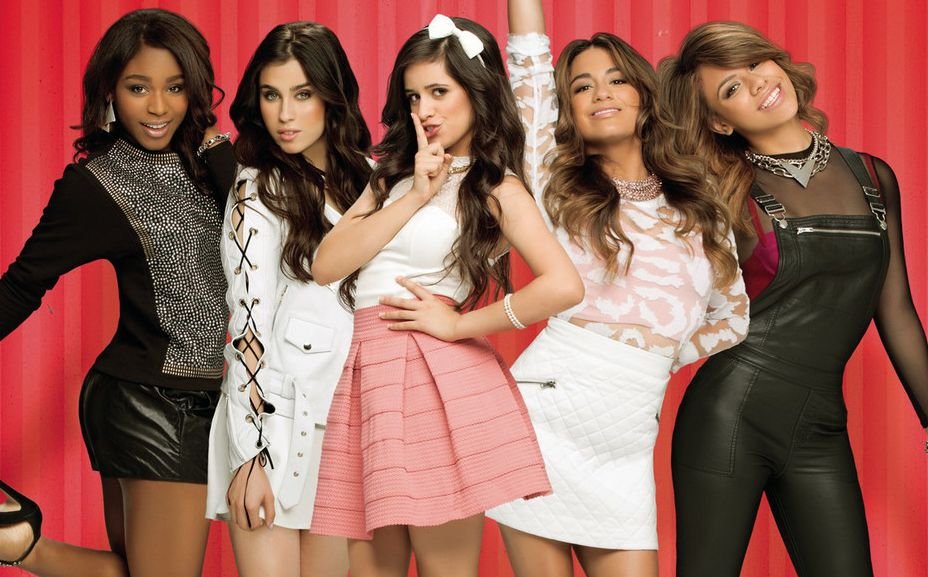 Jane auditioned for The X Factor in 2012. In the Bootcamp round, she sang against Diamond White, she forgot some lyrics while singing, but she was eliminated from the competition. Again she was brought back to the girl gang, Fifth Harmony.
Lauren Jauregui
On Jun 27, 1996, Lauren Jauregui was born in Miami, Florida, United States.
She was born to Clara Jauregui and Michael Jauregui. She is an American singer and songwriter.
She went to Co-ed Catholic school till sixth grade. Then she went to Carrollton School of the Sacred Heart.
She auditioned for The X Factor's second season at 15 years.
Like other members of Fifth Harmony, she was eliminated in the boot camp round.
Normani Kordei Hamilton
Normani was born on May 31, 1996, in Atlanta, Georgia, U.S.
She is a singer and dancer born to Derrick and Andrea Hamilton.
She attended private school as a child. And Later on, she was homeschooled. She was selected in the first round of The X Factor but eliminated in the second round.
Camila Cabello
Camille Cabello was born on Mar 3, 1997, in Havana, Cuba.
She was born to Sinuhe Estrabao and Alejandro Cabello.
She went to Miami Palmetto High School; she left the school in 2012-2013 to start her singing career.
She auditioned for The X Factor, and she was eliminated during the boot camp round. After a few struggles, she joined the fifth Harmony.
Awards And Nominations
Fifth Harmony won 1 American Music Award, 1 Billboard women in music, 2 Bravo Otto Awards, four heart Radio Music Awards, 3 Japan Gold Disc Awards, 4 MTV Europe Music Awards, 4 MTV video music awards.
Why Did Fifth Harmony Break?
After a short winter break, the Fifth Harmony official announced their split on Feb 25.
All Five Girls had a very successful journey in Fifth Harmony. But six years later, they decided to break up the group to pursue their careers.
Here is the journey of a Fifth Harmony group from a solo performer to a successful group.
We have given a lot of fifth harmony facts and information, and we have also prepared an fifth harmony lyrics quiz, so if you are a fan of his, you should play our quiz and see how much you know about his music.
So let's start with the fifth harmony quiz!