Nicknamed the 'Rocket Man' after his hit single, Sir Elton John is an English singer, composer, and pianist. John has created music that has gathered critical and commercial acclaim for over four decades.
He has released around 31 albums to date. His music has influenced many artists and will continue many that will come in the future.
Sir Elton John co-wrote his songs with lyricist Bernie Taupin. This collaboration of theirs has been quite successful since 1967.
Early Life
Born as Reginald Kenneth Dwight on March 25, 1947, John was the eldest child of Stanley Dwight and Sheila Eileen. He was born and raised in Pinner, Middlesex, London.
John was inclined to take up a music career at an early age; however, he initially faced opposition from his father, who wanted John to take up a job like banking. With support from his mother, he continued his musical journey.
Elton John started taking piano lessons when he was seven. At eleven, he got a scholarship at the prestigious Royal Academy of Music. He, however, didn't appear for his final examinations at the academy.
Musical Career
Known as Reggie, John started his career as a pub pianist. He formed a blues band called Bluesology. He was with the band until 1967.
John met his songwriting partner, Taupin, in 1967 after he quit Bluesology. For the initial two years, the duo wrote songs for other artists.
Elton John released his debut studio album titled empty Sky in 1969, after which he founded the Elton John Band. His single, 'Your Song, became a massive hit from his second studio album and was his first top ten in the U.S. and the U.K.
The music of Elton John received critical acclaim for his fifth studio album titled 'Honky Chateau.' His success story began here, and he released several hit songs and albums over the years.
John also composed music for Hollywood films and theatre shows. Some of his renowned compositions are The Lion King, Billy Elliot – The Musical, and Aida.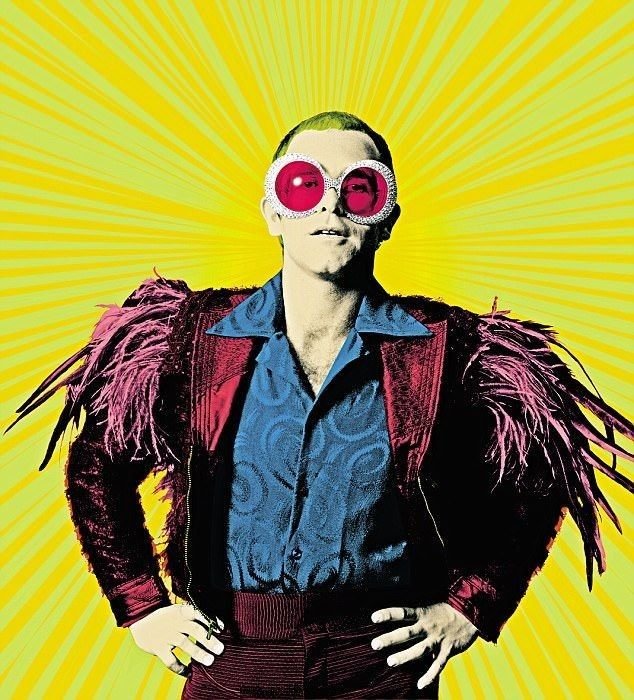 Sir Elton John released a compilation album titled 'Diamonds' in 2017; this album included all of his hit songs from 1970 to 2016. He kickstarted his farewell tour, 'Farewell Yellow Brick Road,' in 2018.
He published his autobiography, 'Me' in 2019. A biopic on his life titled 'Rocketman' was released in 2019.
Philanthropy
Elton John has taken an active interest in problems faced by HIV and AIDS patients since the late 1980s. In 1992, John set up the Elton John AIDS Foundation. With his Elton John AIDS Foundation, he has raised over 300 million pounds.
Accolades
Sir Elton John made a sale of over 300 million records globally in his six-decade-long music career.
Several of his songs have been chartbusters, and he has received several awards for the same.
John is the recipient of five Grammys, five BRIT Awards, two Golden Globes, a Tony Award, two Academy Awards, and a Disney Legends Award.
Rolling Stone magazine placed him on the 49th list of 100 most influential rock and roll musicians.
We have given a lot of elton john facts and information, and we have also prepared an elton john lyrics quiz, so if you are a fan of his, you should play our quiz and see how much you know about his music.
So let's start with the elton john quiz!