Bruce Springsteen
Bruce Fredrick Joseph Springsteen is a famous American singer, musician, and songwriter. He was born on 23 September 1949 in Long Branch, New Jersey, U.S.
Early Life
Fedrick was born at Monmouth Medical Centre, Long Branch, New Jersey.
He is of Dutch, Irish, and Italian origin.
Frederick spent his childhood in Freehold, New Jersey, where he spent his days on South Street.
Fredrick's father, Douglas Federick' Dutch' worked as a bus driver; throughout Douglas's life suffered from mental health problems which worsened later.
Springsteen's mother is Adele Ann, from the Bay Ridge neighborhood in Brooklyn. And Adele worked as a legal secretary.
He went to public Freehold High School, where he wanted to play his guitar other than study. Frederick completed his degree in 1967.
Career
Springsteen got inspired by the Beatles' performance on The Ed Sullivan Show.
He purchased his first guitar for $18.95 at the western auto Appliance shop.
Springsteen's mother opted for a loan to buy him a kent guitar worth $60. Later, he became a lead guitarist and lead singer of the castles.
Springsteen shared his struggles and depression; he accepted it and faced it in his 30s.
He was frustrated in his 30s because he was underweight. So he started eating junk and fast food.
His health worsened, so he started running for 6 miles on the treadmill and lifting weights.
On his 70th birthday, he revealed that he continued the same workout routine from when he started working out.
Fredrick married Julianne Phillips on 13 May 1985 at Our Lady of the Lake Catholic Church in Lake Oswego.
Unfortunately, Frederick and Phillips separated in 1988. Later on, he fell in love with Scialfa.
December 1991. Scialfa gave birth to their first child, Evan James, on 25 July 1990. And her second child was born on the 30.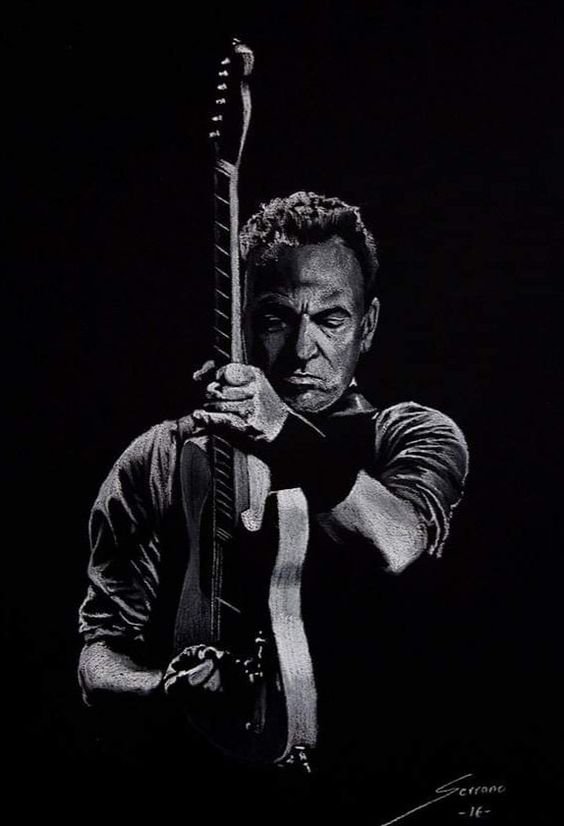 Awards And Nominations
· Nominated eight times and won four American Music Awards
· Nominated fifty times and won twenty Grammy Awards.
· Nominated thrive for Emmy Awards
· Nominated twice and won one Academy Award.
· Nominated ten times and won one Brit Award.
· Nominated twice and won two Golden Globe Awards
· Nominated twice and won one Juno Award
· Nominated once and won one Tony Award
His net worth is about $81 million.
Top Hits Of Fredrick
· Dancing in the dark
· Born in the U.S
· I'm on fire
· Born to run
· Streets of Philadelphia
· Glory days
· Hungry heart
· The river
· Thunder road
· Secret garden
Concert Tours
· Born to run tours from 1974 to 1977
· Darkness tour from 1978 to 1979
· The river tour from 1980 to 1981
· Born in the U.S.A tour from 1984 to 1985
· Tunnel of love express tour in 1988
· Bruce Springsteen, from 1992 to 1993, 's a world tour.
· Ghost of Tom Joad tour from 1995 to 1997
· The Rising your from 2002 to 2003
· Devils and dust tour in 2005
· Magic your from 2007 to 2008
· Working on a dream tour in 2009
· High hopes tour 1014
· The river tour in from2016 to 2017
· Springsteen on broadway from 2017 to 2021