ATEEZ
Ateez is a famous South Korean boy band. The band has eight members.
The band gave its first public appearance on October 24, 2018.
The band originated in Seoul, South Korea; the labels are KQ, legacy, RCA, Nippon, and Columbia.
ATEEZ gained the attention of online fans in May 2018; the group named KQ Fellaz released the YouTube video "KQ Fellaz Performance Video I' which covered all eight members dancing together.
The video reached twelve million views, and the people went crazy at their performance and started wondering who these guys were.
Members Of ATEEZ
Kim Hong- joong
Park Seong-hwa
Jeong Yun-ho
Kang Yeo-sang
Choi San
Song Min-gi
Jung Woo-young
Choi Jong-ho
Kim Hong- Joong
Hongjoong is a famous South Korean rapper, singer, composer, and songwriter under KQ Entertainment. He is the leader of the band ATEEZ.
He was born on November 7, 1998, in South Korea, his height is 173cm, and his blood type is B.
He is the wealthiest rapper, and his net worth is 1.5 Million.
Park Seong-Hwa
Park Seong Hwa is a famous South Korean singer and actor born on April 3, 1998, in Jinju, South Gyeongsang Province, South Korea.
Jeong Yun-ho
Jeong Yun Ho is a well-known South Korean actor and singer born on March 23, 1999, in Gwangju, South Korea.
He emerged on the music-themed survival reality show Mix Nine in 2018. He appeared as a member of the all-male K- pop group ATEEZ.
Kang Yeo-sang
Kang Yeo-sang was born on 15 June 1999, in Pohang, South Korea.
He auditioned for Mixnine, but he didn't go through with it.
The meaning of his name is a Sound resonating from a high point. He went to IB Music Academy.
He has a mark on his left eye.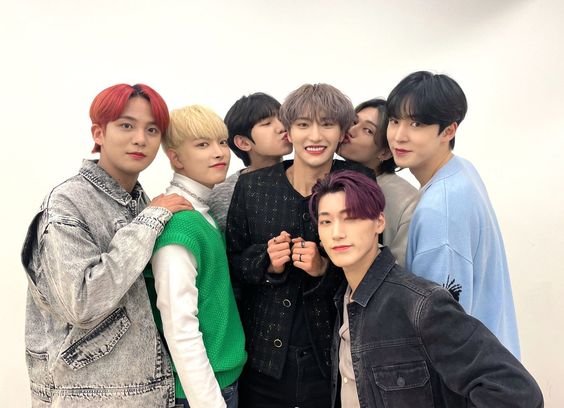 Choi San
Choi San was birth on July 10, 199, in South Korea. He is a famous vocalist, dancer, and member of the band.
Song Min-gi
Song Min-gi's stage name is Mingi, born on August 9, 1999, in Incheon, South Korea. And his height is 183cm.
Jung Woo-young
Jung Woo-young is a famous South Korean singer, songwriter, dancer, and actor.
He got introduced in 2018 as a member of 2 pm.
He studied broadcasting at Howon University.
Wooyoung served in the army for his mandatory military services on July 9, 2018.
Choi Jong-ho
Jongho was born on October 12, 2000. he is the vocalist of the South Korean Band ATEEZ.
Awards And Achievements
In 2019 the band won
· Soribada Best K- Music Awards
· MTV European Music Awards
· Mnet Asian Music Awards.
In 2020
· Golden Disc Awards
· Asia Model Awards
· Mnet Asian Music Awards
· The Fact Music Awards
In 2021
· Gaon Chart Music Awards
· Seoul Music Awards
· The Fact Music Awards
In 2022
· Seoul Music awards
Top Hits Of ATEEZ
· Den Vu
· Wonderland
· Fireworks
· Answer
· Inception
· Wave
· The real heung version
· Turbulence
· say my name
· Don't stop
ATEEZ's Discography
· Nineteen Music videos
· Ten EPs
· Twelve Singles
· One Reissue
Hongjoong is the only band member who learned English and helps band members by translating interview questions.