YUNGBLUD
YUNGBLUD is the professional name of Dominic Richard Harrison. He is a popular English singer, songwriter, musician, and actor.
Harrison has 3.7 million followers on Instagram, and he is following 1294 people with 27 posts.
He has 2.4 lakh subscribers on Youtube and 601.2k subscribers on Twitter.
Harrison took birth on 5 August 1997 in Doncaster, South Yorkshire, England. He is the son of Justin Harrison and Samantha Harrison.
Harrison's favorite instruments are vocals, piano, and guitar.
Childhood
Harrison went to Arts Educational Schools in London. He came to light in Emmerdale and The Lodge earlier in his musical journey.
YUNGBLUD's Musical Journey
Harrison released his first single, King Charles, on 10 November 2017.
Harrison released other albums like "I Love You, Will You Marry Me" this song is about a contemporary Love story.
Harrison released "Tin Pan Boy" on 10 November 2017. The song is regarding a construction project Tin Pan Alley.
On 19 January 2018, he released an EP, YUNGBLUD.
Harrison released Polygraph Eyes on 19 January 2018. The song speaks about sexual assault against girls.
Harrison released his first album 21st Century Liability on 6 July 2018.
Harrison created a comic book named Twisted Tales Of The Ritalin Club, announced on 17 May 2019. And they were released in October 2019.
The Music Video for Die a Little got released on 31 October 2019, which impacted mental health awareness.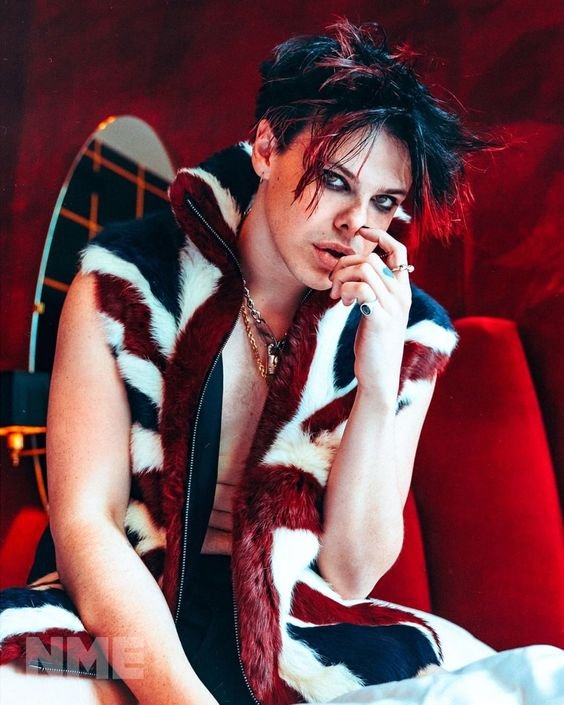 He announced a cancellation of the Asia tour because of Covid 19 pandemic.
Harrison released Weird on 22 April 2020, and Strawberry lipstick was released on 4 December 2020.
Harrison participated in the online event A Bowie Celebrations, just for one day on 19 August 2021.
He released an album called The Funeral on 11 March 2022.
Harrison announced in March that his third studio album, YUNGBLUD, would be released on 22 September 2022.
Award And Nominations Of YUNGBLUD
· In 2019 Harrison received NME Award for "Original me" and was nominated four times.
· In 2020 received MTV PUSH: One's to watch award for the album "Himself."
· In 2020 received MTV Europe Music awards and Attitude Awards for the album "Himself."
· In 2021 nominated for BRIT Awards
Personal Life
Harrison had Attention Deficit Hyperactivity Disorder at a young age.
Which made him a naughty child in school, and he got suspended.
He revealed on Twitter that he has insomnia.
He told Evening Standard that he had attempted suicide twice because he went through ups and downs, positive and negative, in his life.
Harrison was in a relationship with singer Halsey for many months; later, she announced their breakup in October 2019.
Presently he is dating American singer and fashion designer Jesse Jo Stark.
YUNGBLUD's net worth is About $500,000.
YUNGBLUD has two tattoos on his fingers. On his middle finger of both hands. The tattoo on his right finger indicates his life before music. The tattoo on his left-hand finger is entirely black and signifies his fans—the Black Hearts Clubs.
YUNGBLUD also plays guitar, piano, drums, and bass.