The Ultimate Marvel Quiz | 30 Questions
Science fiction has always been an exciting genre for people who spend their quality time in watching movies. The concept of advanced science and technology, time travel, parallel universe, etc. is indeed fascinating. Whenever I talk about science fiction, it makes me imagine the Marvel film series's fantastic characters and their actions. Based on Marvel Comics' characters, Marvel Studios started a series of American superhero films under the name of Marvel Cinematic Universe(MCU). By far, it has released 23 movies and managed to be the highest-grossing film franchise of all time. These marvel films are produced, written, and directed by a variety of talented artists. It has been distributed by various studios such as Paramount Pictures, Universal Pictures, Walt Disney Studio Motion Pictures, and Sony Pictures. It was signed by numerous actors such as Chris Hemsworth, Scarlett Johansson, Robert Downey Jr., Chris Evans, Vin Diesel, etc.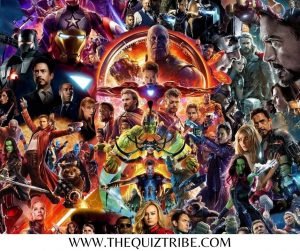 Marvel Studio releases its films in groups. The first marvel film stars Robert Downey Jr. as Tony Stark, in which he builds a mechanized suit of armor to become a superhero. After this film, "The Incredible Hulk" was released, in which Hulk was introduced to reinvigorate the Super Soldier Program. "Marvel's The Avengers" turns out to be the last film of group 1. In the year 2013, "Iron Man 3" was released in which Tony Stark deals with the consequences of The Avengers' events. The spider-man films are also part of the Marvel series. To date, the last movie of this series is "Spiderman: Far from Home," and the year 2021 marks the arrival of group 4 of this series. The first film that will release under this group is Black Widow. Let's take an exciting
quiz
on the "Fascinating Marvel Series" to test your knowledge about films and the characters.
No of Questions: 30
Difficulty Level: Medium
Rules: This is an easy mode strategy where player can continue to the very end of the quiz even in case of an incorrect answer.