If you are looking for a Selena Quintanilla quiz, you are in the right place. This quiz is especially for all her fans. It consists of questions related to her personal life and songs.
Most online quizzes offer easy questions, but this one differs from other examinations. We have purposely included difficult questions to test your knowledge about the singer.
Whether you are a true fan or not, you will get to know by the end of this quiz. So without wasting any time, let's get to the questions.
Who is Selena Quintanilla?
Selena Quintanilla Perez was a famous American singer. She was famous as the "Queen of Tejano Music." Her musical and fashion influence made her the most celebrated artist of the late 20th century.
It's been more than two decades since she passed away, but she continues to live through her music. In 2020, she was on no. 3 in the list of "Greatest Latino Artists of All Time" by Billboard magazine.
Quintanilla was often referred to as the "Tejano Madonna" because of her fashion sense. Her contributions to Tejano music catapulted the genre into the mainstream market. Even after so many years, she remains the most influential Latin artist ever.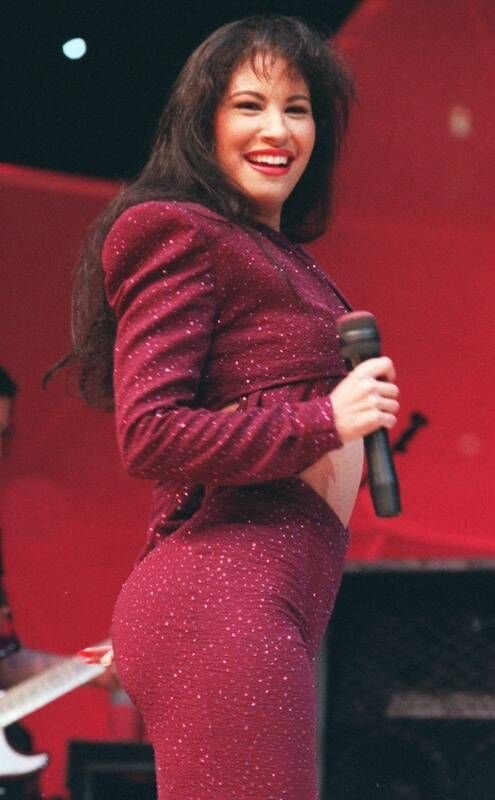 Selena Quintanilla's History & Early Life
Selena Quintanilla Perez was born on April 16, 1971, in Lake Jackson, Texas. She was the youngest child in her family. She started her musical journey alongside her two siblings, Suzette Quintanilla and A.B. Quintanilla, in the band Selena y Los Dinos.
During her time, Tejano was a male-dominated music genre. Due to this, she faced a lot of criticism and was even refused bookings at various venues across Texas.
However, Quintanilla was one of many to give up. Her music slowly became popular, and she received the Tejano Music Award for Female Vocalist of the Year in 1987. She won this honour nine consecutive times.
In 1989, she struck a contract with EMI Latin and dropped her first album the same year. The song Entre a Mi Mundo, released in 1992, ranked no. 1 on the U.S. Billboard Regional Mexican Albums chart.
The commercial success of the album changed her musical career forever. It was a significant breakthrough point in her career.
In 1994, she was awarded the Grammy Awards for the Best Mexican/American Album. The award made her the first female Tejano artist to reach this achievement.
The same year, she released the album Amor Prohibido, which became one of the top-selling albums in the U.S. As per reports, she sold over 18 million copies worldwide.
Unfortunately, Quintanilla's success was short-lived. As per reports, she was shot dead by her friend and former manager, Yolanda Saldivar, on March 31, 1995.
Selena Quintanilla might be gone, but the world still remembers her. In 2020, Netflix released the drama Selena: The Series.
If you consider yourself a big fan, you should be bold and take this quiz. Please go through the questions and answer them correctly.