Popularly known by his stage name YoungBoy Never Broke Again, Kentrell DeSean Gaulden is an American rapper, singer, and songwriter who began releasing music between 2015 and 2017. He is also known as YoungBoy, NBA YoungBoy, Lil Top, and YB.
His genres include Hip Hop, Southern hip hop, and gangsta pop.
EARLY LIFE:
Raised in Baton Rouge, Louisiana, Kentrell DeSean Gaulden was born on October 20, 1999. He spent lived with his maternal grandmother during his childhood because his father was serving a 55-year jail term.
As a toddler, Kentrell broke his during wrestling. This required him to use a head brace until his spin healed. After dropping out of high school in ninth grade, Gaulden was arrested for robbery and was detained at the Tullulah Center, Louisiana.
After serving detention, Gaulden had to move in with a friend and fellow rapper NBA 3Three due to the death of his grandmother.
CAREER:
Gaulden started producing music with a mic he got from Walmart when he was fourteen. He released his first mixtape titled "Life Before Fame" in 2015.
He released several more mixtapes after that, which include "Mind of a Menace," "Mind of a Menace 2", and "Before I Go." The rapper gained attention with a mixtape he released in October 2016.
The mixtape featured rappers from Baton Rouge like Boosie Badazz, Kevin Gates, and others.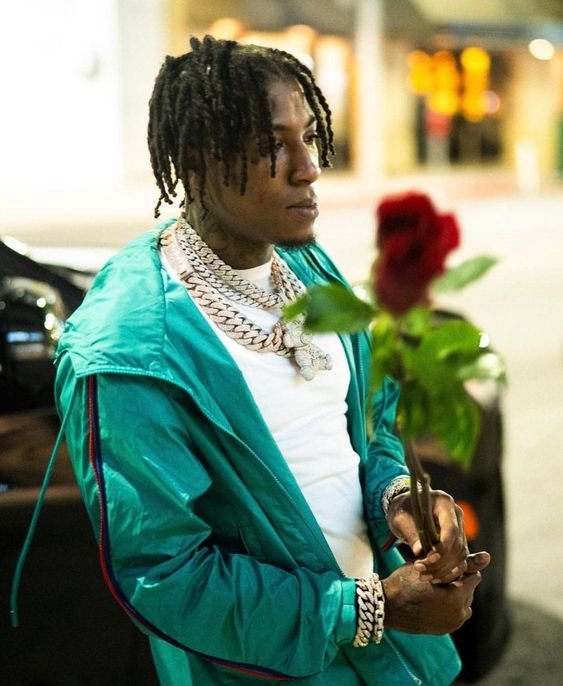 Gaulden was arrested in November 2016 in Austin, Texas, due to suspicions of attempted first-degree murder. While serving prison terms at the East Baton Rouge Parish, Louisiana, he re-released two of his mixtapes, "Before I Go" and "Mind of a Menace 3."
After offering a plea and posting bail, the rapper was released in May 2017 and released the single "Untouchable."
On August 3, 2017, Gaulden released another mixtape titled AI YoungBoy, which peaked at number 24 on the Billboard 200, while the single "Untouchable" charted at number 95 on the Billboard Hot 100.
On January 6, 2018, Gaulden released another single titled "Outside Today." The single became Gaulden's highest charting song, peaking at number 31 on the Billboard Hot 100.
On January 11, 2018, Gaulden's debut studio album "Until Death Call My Name" was announced and was released on August 27, 2018.
Following an earlier violation in 2019, Gaulden was put under house arrest for 14 months and could only record music from his home. He released a single titled "House Arrest Tingz" on September 25, 2019.
Gaulden released the song titled "Bandit" with Juice WRLD on October 4, 2019. Bandit peaked at number 10 on the US Billboard Hot 100. This was the last new song by Juice WRLD as lead vocalist before his death.
ACCOLADES:
During the 2021 ASCAP Rhythm and Soul Music Awards, Gaulden's "Bandit" won the award for Winning Rap Songs. The song also won the Most Performed R&B/Hip Hop Songs award at the BMI R&B/Hip Hop Awards.
Gaulden was also listed among YouTube's Top Music Artists in the United States in January 2019. He was also named the 9th best-selling artist on the 2019 Billboard Mid-year charts.