Can You Guess These Michael Jackson Lyrics Quiz | 30 Questions
Michael Jackson is one of the world's most known pop music artists. Michael was the youngest of the five brothers, and their dad had made a group called Jackson 5. Michael was known as the pop cause of his songs and music and epic dance moves. Jackson was one of the best performers who glued the audience's eyes to his moves.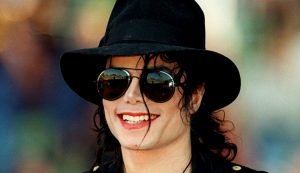 Michael Jackson has won 13 Grammy awards and has ten studio albums that made 1 Billion plus sales. Michael was a unique performer and artist. Even after his death, he is still one of the most talked-about artists in the world today.
Michael Jackson was one of the most mourned celebrities during his death. MJ has a considerable fan base in the world, and if you think you are a diehard fan of Michael Jackson, you should play our Michael Jackson lyrics 
quiz
 and test your fandom.
No of Questions: 30
Difficulty Level: Medium
Rules: This is an easy mode strategy where players can continue to the very end of the quiz even in case of an incorrect answer.