Can You Guess These Lil Wayne Lyrics Quiz | 20 Questions
The real name of Lil Wayne is Dwayne Michael Carter, and he is also popularly known as Weezy. He is one of the most known hip-hop artists in the world. Lil Wayne grew up in New Orleans, and there he came to the attention of the label cash money records head and soon became a member of that label. Wayne found massive success with his solo mixtape Da Draught which was released in 2013. His later album Tha Carter also reached the billboard top 200 list, and one song from the album got major hit "Go D.J." Around this time, Wayne became an artist on his own, and he had pretty clever lyrics, and his songs resonated with many young lads.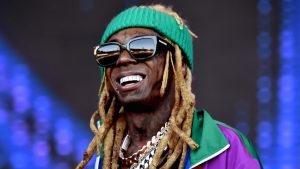 Lil Wayne kept building his brand and reputation by doing mixtapes and collaborations, and later on, he released his album 
Tha Carter II
 (2005). This album sold more than a million copies around the world.
Later on, in 2008, his album Tha Carter III had sold more than a million copies, and it features one of his life's best tracks, "A Milli" and "Lollipop."
By the end of December, the album had sold more than 2.8 million copies and made one of the most sold albums of the year.
Lil Wayne has a very different style of lyrics and singing which gathered the audience to his raps, and he used to perform well in his music videos.
We have made a Lil Wayne 
quiz
 in which you have to read the lyrics of the song and guess which Lil Wayne song it is. You can take your time to think and answer, and at the end, you will be shown the results of your quiz.
So let's start the Lil Wayne lyrics quiz!
No of Questions: 20
Difficulty Level: Medium
Rules: This is an easy mode strategy where players can continue to the very end of the quiz even in case of an incorrect answer.