Born in Owensboro, Kentucky, a home rule-class city, John Christopher Depp accomplished his greatest successes through the movie series the Pirates of the Caribbean, i.e., a movie most of us watched as kids and just fell in love with it, and Johnny Depp.
He is an actor (American) and musician famous for diverse and unique film choices. Recently, well-known due to the trial of court famously called Depp V. Heard all over social media.
Personal life
Depp had a long-term relationship with the French actress and singer Vanessa Paradis and had two beautiful children.
He then wed the actress Amber Heard in 2015, who accused him of physical assault, and they divorced in 2016.
Early Childhood and Career
Depp spent most of his childhood in Florida. He decided to pursue his career as a musician at the age of 16 and moved from Florida to Los Angeles.
In the year of 1983, Johnny married Lori Anne Allison, a makeup artist. He struggled as a musician and got introduced to director Wes Craven by a friend of Allison, Nicolas Cage (an actor). He divorced Allison in 1985.
He got his professional break in the year 1987 in the television series "21 Jump Street," where he starred as Officer Tom Hanson, a young officer.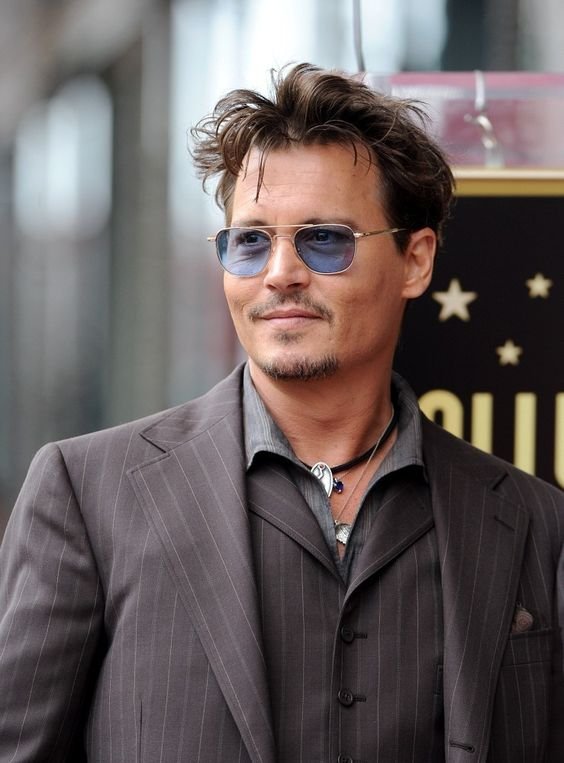 The latter went undercover regularly to catch troubled youth in colleges. The show became a hit, and Depp became a teen heartthrob with his acting skills and charms.
He appeared in movies by Maverick directors, John Waters's Cry-Baby and Tim Burton's Edward Scissorhands. Then did more films, including Ed Wood in 1994, Sleepy Hollow in 1999, and Charlie and the Chocolate Factory in 2005.
Moreover, Depp gave voice to an unfortunate groom in the whimsical animated tale of the Corpse Bride by Tim Burton in 2005 (a story which concerns a young man and woman arranged to marry as both of their families are in need of money).
He continued to show his charms and skills through different roles in different movies, including Dead Man in 1995, Donnie Brasco in 1997, Roman Polanski's The Ninth Gate in 1999, and Ted Demme's Blow in 2001.
Journey of the Pirates of the Caribbean and Award nominations
He appeared in Pirates of the Caribbean: The Curse of the Black Pearl as Captain Jack Sparrow in 2003 and earned his first nomination for Academy Awards. In 2004, he got nominated again for the portrayal of Peter Pan in the movie "Finding Neverland. "
Depp reappeared in the movie series Pirates of the Caribbean: Dead Man's Chest in 2006, At World's End in 2007, On Stranger Tides in 2011, and Dead Men Tell No Tales in 2017.
He worked with Burton again for Sweeney Todd and received another Oscar nomination while receiving praise for his acting and singing skills.
Moreover, He played the role of John Dillinger in Public Enemies in 2009, the criminal is known for robbing a string of American banks during the Great Depression.