Greta Van Fleet is a top-rated American rock band focusing on Folk, hard, blues, and progressive rock songs. The band was formed in early 2012 and has won many accolades, including the Grammys.
Greta Van Fleet is considered the next big thing in Rock & Roll Music, winning over the hearts of millions across the globe and having multiple accolades from critics and fans.
Origins of the Band
Formed in 2012 at Frankenmuth, Michigan, by the brothers Jake, Josh, Sam Kiska, and Kyle Hauck. Jake and Josh are twins. The band named itself after a resident of Frankenmuth, called Gretna Van Fleet.
"Highway Tune," "Cloud Train," and "Standing On" were the first songs that the band had recorded. However, Kyle Hauck was forced to leave the band and was replaced by Danny Wagner.
In 2014, Standing On was featured on Chevy Equinox ads across the Detroit area. This was their first significant exposure to the masses.
Career
Their other song, Highway Tune, was featured in the series Shameless and started streaming on Apple's iTunes in 2017. They also began to tour with the British band the Struts.
In 2018, they performed at Academy Award Party hosted by Elton John. He also performed alongside them. In the same year, 2018, they made their television debut on the Jimmy Fallon Show.
In the same year, Greta Van Fleet released their debut album titled "Anthem of the Peaceful Army." The title has been inspired by a poem's name. It had sold over 80,000 copies and debuted at Number three on the billboards.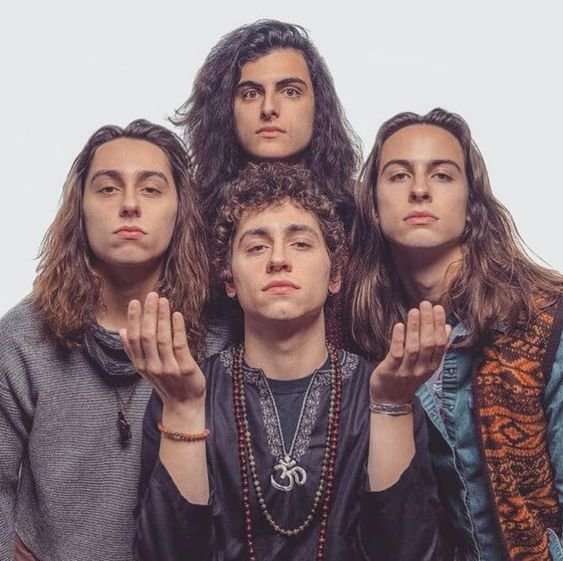 In December of 2018, they were nominated for the Grammy Awards and won. In 2020, they released their single "My Way, Soon" alongside a music video too.
In the same year, Greta Van Fleet has also released their album titled "The Battle at Garden's Gate." It ranked 7 on Billboard 200 and ranked top on the Billboard Mainstream Rock. It was considered the "Most Anticipated Albums" of the year.
"Age of Machine" guitar solo of Greta Van Fleet's single was elected the best of 2021 by the readers of the popular magazine Guitar World.
Styles
The band focuses on multiple sub genres of Rock, including Progressive, Blues, and Hard Rock. However, each band member has their own preference like Jake prefers rock and roll, Josh roots for world music, Danny likes Folk, and Sam likes Jazz.
All these styles influence the band's music though they have stated that they write every song in a folk style, which then, in turn, evolves into a whole new one.
Awards & Accolades
Greta Van Fleet has won many awards and has also been named one of this generation's most promising bands.
They are often compared to Led Zepplin. They won 2019's Best Foreign Album of Fryderyk award. Greta Van Fleet has also been nominated for four Grammys in Best New Artist, Best Rock Performance, Best Rock Song, & Best Rock Album. The band had won the 2019 Grammy for Best Rock Album.
They have also won iHeart Radio music awards in 2019 and Loudwire music awards in 2017.