Ellie Goulding
Ellie Goulding is a famous English singer and songwriter. She has 14 million followers on Instagram.
Her career started when she approached Starsmith and Frankmusik; later, Jamie Lilly white became her manager.
On December 30, 1986, Elie Goulding was born in Hereford, England.
Ellie Goulding was born to Arthur Goulding and Tracey Goulding.
She was brought up in a small village Lyonshall, in Herefordshire.
Goulding has an elder brother Alex, and younger sisters Isbel and Jordan. Her parents parted when she was at the age of four.
Goulding started learning guitar when she was 14. She went to Lady Hawkins High school in Kington. Goulding began singing songs at the age of 15. She obtained grades A in English, politics, and Drama, but she failed in music.
She enrolled in a Drama and Theater Studies degree at the University of Kent.
Ellie Goulding's Musical Career
She went to the University of Kent; Ellie developed an interest in electronic music while studying there; then, she approached record producer Frankmusik. With his help, Ellie developed her brand of folktronica music through the song Wish I Stayed.
She released her debut Under the sheets on November 15, 2009.
Later on, she produced the album Lights, which ranked number one on the UK album chart.
Goulding re-released her album Lights as Bright lights in the year 2010.
During summer, Goulding performed at many festivals. She performed at Dot to Dot festival on May 29 in Bristol.
She performed On June 25 at Glastonbury Festival 2010 on the John Peel stage.
On July 11, she made her debut in T in the Park. She recorded a song for the film Life in a Day.
Goulding ranked five on Rolling Stone's annual hot list in February 2011.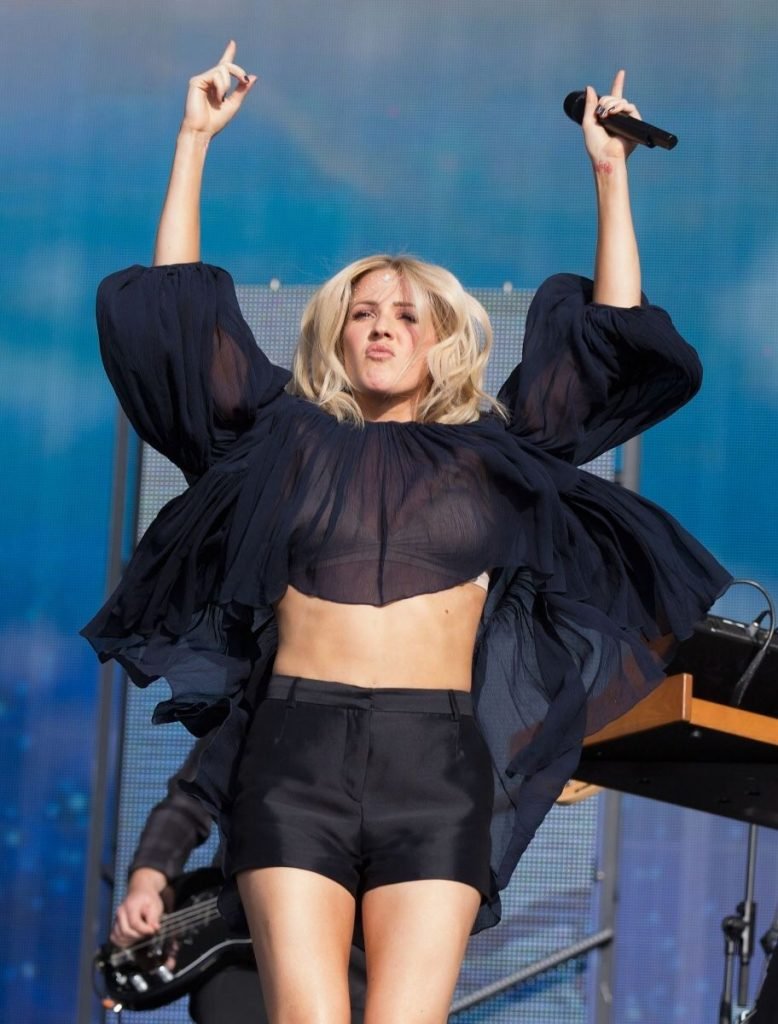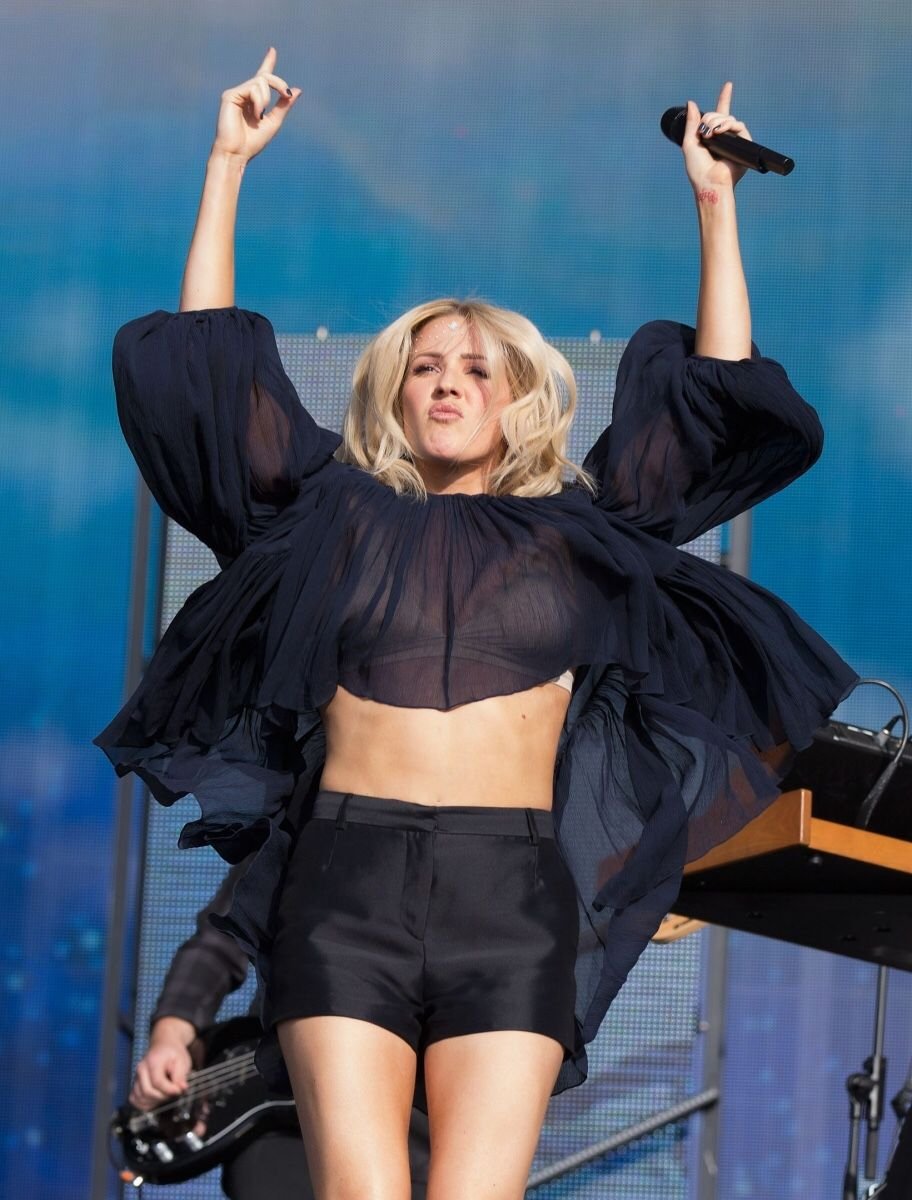 Goulding made an opening act for the U2 360 tour. She performed live at the Coachella Valley Music and Arts Festival in April 2011. She was introduced on American television on April 7, 2011, performing "Starry Eyed."
Awards And Achievements
Goulding got nominated 71 times and won 26 awards.
· Nominated six times and won 1 Billboard Music Award
· Nominated eight times and won 2 Brit Awards
· Appointed twice times and won 2 Los Premios 40 Principal's Award
· Nominated twice and won 2 Glamour awards
· Nominated once for Grammy Awards
· Nominated thrice and won 1 iHeartRadio Music Awards
· Nominated thrice for MTV Music awards.
· Nominated 5 times for MTV Europe Music Awards
· Nominated once and won 1 MTV Italian Music Awards.
· Nominated once and won 1 NRJ Music Awards
· Nominated 10 times for World Music Awards
Personal Life
On August 7, 2018, Goulding got engaged to Caspar Jopling and married on August 31, 2019, at York Minster.
She gave birth to a baby in April 2021. The baby's name is Arthur Ever Winter Jopling.
She had experienced panic attacks several times, and she had spoken about her mental health, which she was unable to work for some time.
She revealed that boxing at the gym and her fitness regimen helped her overcome panic attacks. She followed a vegan diet and was on a low-carb diet.
We have given a lot of ellie goulding facts and information, and we have also prepared an ellie goulding lyrics quiz, so if you are a fan of his, you should play our quiz and see how much you know about his music.
So let's start with the ellie goulding quiz!