Disney
The Walt Disney Company sometimes referred to as Disney, is a global American media and entertainment giant headquartered in Burbank, California. Walt and Roy O. Disney created Disney on October 16, 1923, as the Disney Brothers Studio.
It then went by Walt Disney Studio and Walt Disney Productions until the Walt Disney Company got founded in 1986.
The business swiftly established itself as a pioneer in the American animation industry by creating the well-known character Mickey Mouse, the company's mascot, and the start of animated films.
Onset Of Success
Mickey Mouse- The Company's Mascot
Mickey Mouse gained enormous popularity with the opening of Steamboat Willie at New York's Colony Theater. Disney would later create many animated films using Mickey and other characters.
On January 13, 1930, the New York Daily Mirror published the first Mickey Mouse comic strip. By 1931, the strip had appeared in 60 US newspapers and publications in twenty other nations.
A guy in New York contacted Walt for permission to put Mickey Mouse on some writing tablets he was producing for $300 after learning that creating items for characters would increase income for the firm.
Walt concurred, and Mickey was the first-ever licensed character, kicking off the launch of Disney merchandise.
In 1933, Walt recruited Kay Kamen, the proprietor of a Kansas City advertising agency, to oversee Disney's merchandise. He concurred and revamped Disney's merchandise.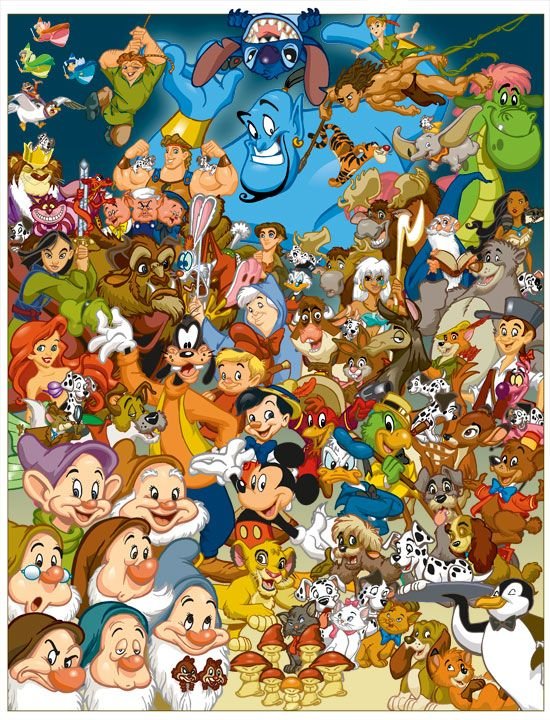 Within a year, Kamen had obtained 40 licenses for Mickey, and in only two years, they realized revenues of $35 million. Walt asserted in 1934 that he made more money from Mickey merchandise than from Mickey movies.
Later, the Waterbury Clock Company produced a Mickey Mouse watch as a component of Disney's merchandise campaign. 11,000 Mickey Mouse watches were bought by people in a single day during a promotional event at Macy's, and people purchased 2.5 million watches in two years.
Because of how well-liked it became, it prevented Waterbury from going bankrupt during the Great Depression.
Breakthrough
By the early 1950s, the business had achieved profitability, and it had begun to expand into live-action movies, television, and amusement parks. Walt died in 1966, and the company's profitability fell, particularly in the animation section.
Disney saw unprecedented success during a time known as the Disney Renaissance when its shareholders elected Michael Eisner as the company's CEO in 1984.
Under the leadership of new CEO Bob Iger, the business began to grow and acquire other companies in 2005. Following Iger's retirement in 2020, Bob Chapek took over as CEO of Disney.
Accomplishments
Since the 1980s, Disney has established new business divisions and purchased others to promote more adult material than that usually associated with its primary family-oriented brands.
Walt Disney Studios, a part of the business acknowledged for its film production, is made up of Walt Disney Pictures, Walt Disney Animation Studios, Pixar, Marvel Studios, Lucasfilm, 20th Century Studios, 20th Century Animation, and Searchlight Pictures.
Disney's other key business segments are divisions in theme park resorts, broadcasting, streaming media, television, consumer goods, publishing, and overseas operations.
Through these various divisions, Disney owns and runs the ABC broadcast network and cable television networks like Disney Channel, ESPN, Freeform, FX, and National Geographic.
It has publishing, merchandising, music, and theatre divisions and direct-to-consumer streaming services like Disney+, Star+, ESPN+, Hulu, and Hotstar.
Finally, Disney Parks, Experiences, and Products is a collection of 14 theme parks, resort hotels, and cruise lines worldwide.