Chris Stapleton is an American singer, guitarist, record producer, and songwriter who began his career after dropping out of Vanderbilt University, Nashville Tennessee.
His genres include country, soul, southern rock, and bluegrass.
Born Christopher Alvin Stapleton, Chris was born to Carol J. (Mace) Stapleton and Herbert Joseph Stapleton, Jr. Stapleton in Lexington, Kentucky on April 15, 1978.
Growing in the small town of Staffordsville, Kentucky, Stapleton graduated from Johnson Central High School.
The singer played football and was his class Valedictorian. He proceeded to attend Vanderbilt University to obtain an engineering degree, but dropped out after a year.
Stapleton is married to Morgan Stapleton, a singer-songwriter. The couple got married in 2007, and currently live in Nashville.
The couple announced that they were expecting in October 2017. On April 15, it was announced live at the 53rd Academy of Country Music Awards that the Stapleton's had welcomed their twin boys.
The following year, Stapleton and his wife announced that they were expecting their fifth child. On May 12, 2019, the family welcomed a baby boy.
CAREER:
Stapleton's music career began in 2001 after moving to Nashville, Tennessee.
He got a deal shortly as a songwriter after moving to Nashville with the publishing house Sea Gayle Music.
Stapleton became the frontman for the bluegrass group the SteelDrivers in 2007. They group had two hit records which peaked at number 2 on the bluegrass chart.
In 2010, Stapleton left the SteelDrivers and established the Jompson Brothers, a Southern rock band. The band consisted of Stapleton on vocals, J.T. Cure on bass, Greg McKee on guitar, and Bard McNamee on drums.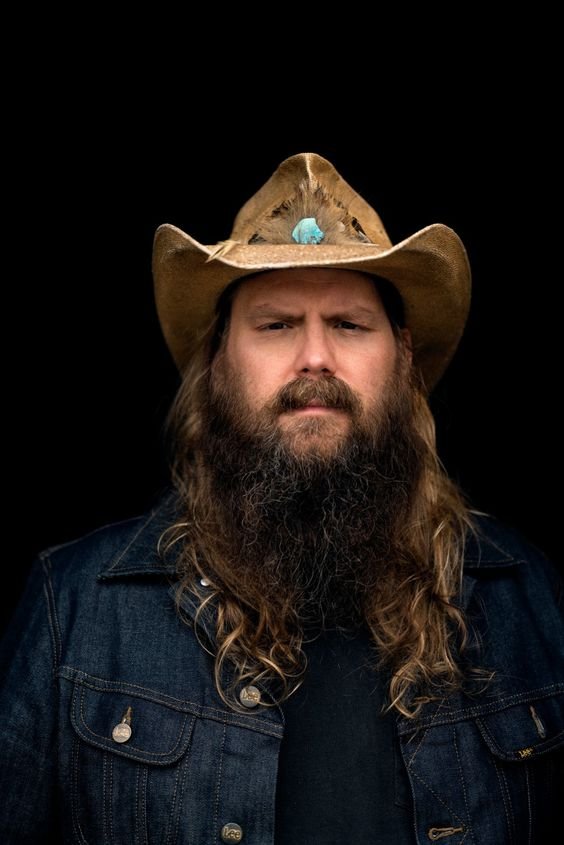 The band had regional tours until 2013, releasing a self-titled album in November 2010.
Stapleton signed to Mercury Nashville in 2013, as a solo artist. In October 2013, he released his first single, "What Are You Listening To?" The song, however, did not perform as expected.
The single was part of a record that was recorded but never released.
In 2013, at the Grand Ole Opry, Stapleton and his wife Morgane performed the Waylon Jennings song, "Amanda".
In November 2915, they organized an NPR Tiny Desk Concert
2016
On May 5, 2015, Stapleton released his debut solo album, Traveller which was recorded in RCA Studio A, The album was produced by Stapleton and producer, Dave Cobb.
Stapleton and his wife Morgane – contributed the track, "You Are My Sunshine", to producer Dave Cobb's compilation record project, Southern Family in 2016.
The singer collaborated with Jake Owen on Owen's album, American Love on the song "If He Ain't Gonna Love You"
At the 2016 Country to Country Festival, Stapleton performed alongside Andrew Combs, Eric Church, and Kacey Musgraves.
On January 26, 2016, Stapleton appeared as the musical guest on the Saturday alongside Adam Driver.
He sang "Parachute" and "Nobody to Blame" from his album, Traveller.
ACCOLADES:
Stapleton has received a number of awards and nominations.
The singer has received the following awards:
Eight Grammy Awards,
Ten Academy of Country Music Awards
Fourteen Country Music Association Awards,
Five Billboard Music Awards,
Two iHeartRadio Music Awards, among numerous others.
As a composer, he is a recipient of nine ASCAP Country awards, as well as the Vanguard Award.
Stapleton was named as the inaugural ACM artist-songwriter of the decade by the Academy of Country Music in 2019.
The album Traveller was Billboard's Top Country Album of the decade.