Bryan Guy Adam is a famous guitarist, singer, songwriter, and composer; along with this, he had a unique skill in photography.
Adams was a well-known artist who played on 2010 radios.
On November 5, 1959, Bryan Adam was born in Kingston, Ontario, Canada. His parents are Elizabeth Jane and Captain Conrad J. Adams.
His father served in the Canadian Army. And he was a UN peacekeeping observer.
After his parent's divorce, he stayed with his mother.
Adam entered the first band at 15. He learned to play guitar, dropped out of high school at 16, And started playing in a group called Shock. Later he decided to take up his career in music.
Adam's first debut album was released when he was 20 years old. He performed as a lead vocalist in the Canadian Glam Rock band.
He spent most of his time in recording studios and performing tours.
Bryan Adams Musical Career
In 1978 he signed to A and M records for one dollar.
In 1980, Adams's self-titled debut album got released in February 1980.
His second album was released in 1981; the name is You Want It You Got It. This album reached third place in the US album rock track chart.
He attained success in North America with the 1983 top ten albums.
Adam released Cuts Like A Knife Album in 1983, which was a breakout album.
Straight from the heart Album was the first single released and got one on the Canadian Adult Contemporary chart.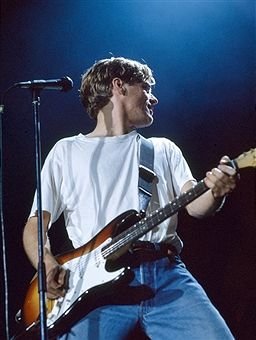 The Album Reckless got released in 1984 and topped number one on the Canadian Album Chart and Billboard 200.
Run To You became the biggest hit in Canada.
1985 was considered a fierce and challenging year. Adam recorded Northern Lights' Single, Tears Are Not Enough, on February 10.
In the 1990s, Adam got a chance to sing the national anthem and received the Humanitarian Award Of The Year from the Local Maple Ridge Hospital Foundation.
In 2020 Adam appeared in Stop Crying Your Heart Out.
In 2021 Adam decided to sign a contract with Bertelsmann Music Group to release his next album.
On February 15, 2022, Adam announced the release of a new version of Pretty Women: The Musical.
Awards And Achievements of Adams
· Adam was nominated thrice and won one American Music Awards
· Nominated five times and won five Ascap Awards
· Nominated once and won one Bambi Award
· Nominated once and won once Canadian Screen Awards
· Nominated once and won one Echo Music Prize Award
· Nominated thrice and won three Bravo Otto Award
· Nominated once and won one Golden Kamera Award
· Nominated once and won one GMA Dove Award
· Nominated fifteen times and won one Grammy Award
· Nominated thrice and won three Ivor Novello Awards
· Nominated sixty times and won 20 Juno Awards
· Won three Lead Awards
· Won one MTV Video Music Award
· Won one NME award
· Won 37 SOCAN Awards
· Won one Silver Clef Award
Bryan Adam was nominated 220 times and received 130 awards.